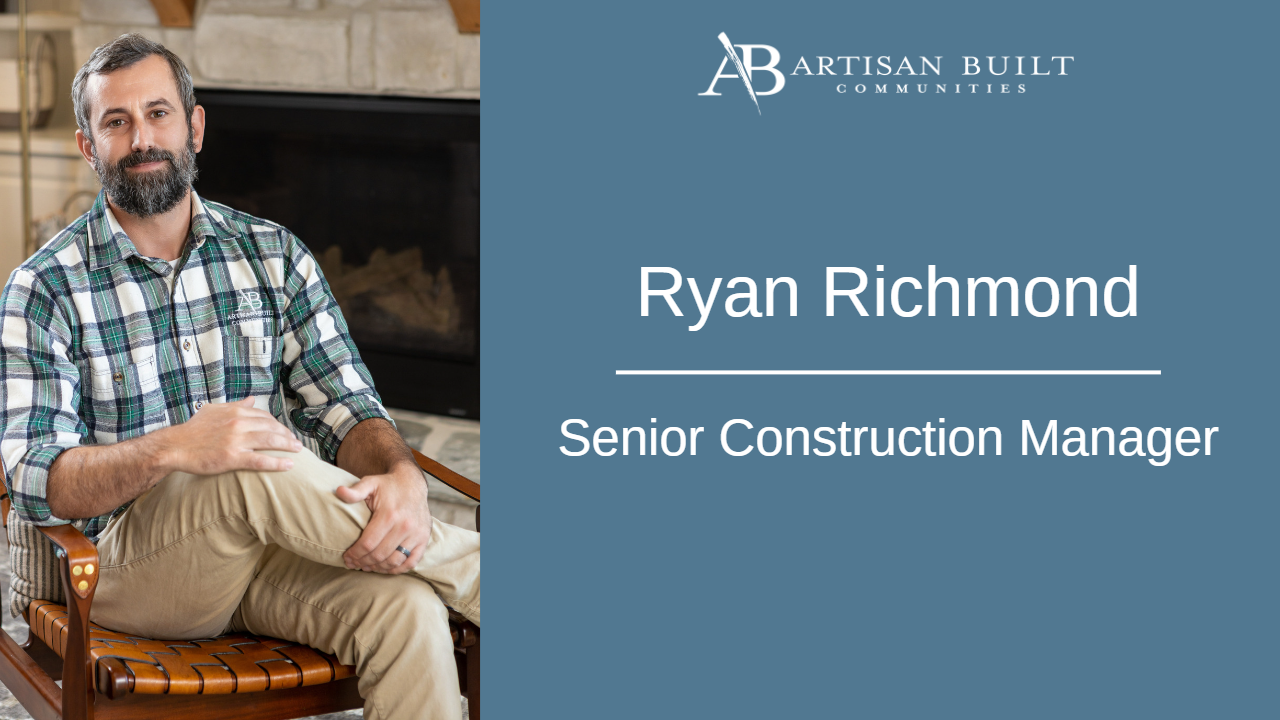 We are happy to introduce you to another fantastic member of the Artisan Built team! Meet Ryan Richmond, our Senior Construction Manager! Ryan is a dedicated member of our team who plays an important role in helping construct our new communities.
From day to day, Ryan's primary responsibilities include managing our new home construction schedules and ensuring home installations are completed with exceptional work quality. He also plays a role in coordinating communication during the home construction process. Ryan is always working with the sales agents to keep our homeowners happy and satisfied!
Ryan has been working in construction since he was in high school. He entered the industry by working alongside his family members in the business during his summer breaks. As he got older, he began working in construction with his brother building semi-custom homes. Since then, he's gained years of experience, and he has become dedicated to his work in the construction industry.
During his career, Ryan has held several positions with construction-related companies, as well as prominent production builders. Previous roles include Crew Manager with an interior demolition company and Construction Manager for a property management company.
Ryan's favorite aspects of his role on our team are the opportunities to solve problems, daily interactions and the ability to enjoy the fresh air while on the job. The most challenging part of his job is the responsibility to deliver potentially bad or disappointing news to our homeowners. What Ryan finds most rewarding about his job are his wonderful coworkers and the chance to see the excitement of our homeowners as they prepare to move into their new Artisan Built home!
An Atlanta native, Ryan currently resides in the city with his wife and two-year-old daughter. Ryan is motivated in his career by the opportunity to support his growing family. In his free time, Ryan enjoys watching football games, spending time with his daughter and traveling to sunny destinations.
Our current Paulding County communities include the award-winning NatureWalk at Seven Hills community and The Georgian. For more information on our available homes, contact us today.