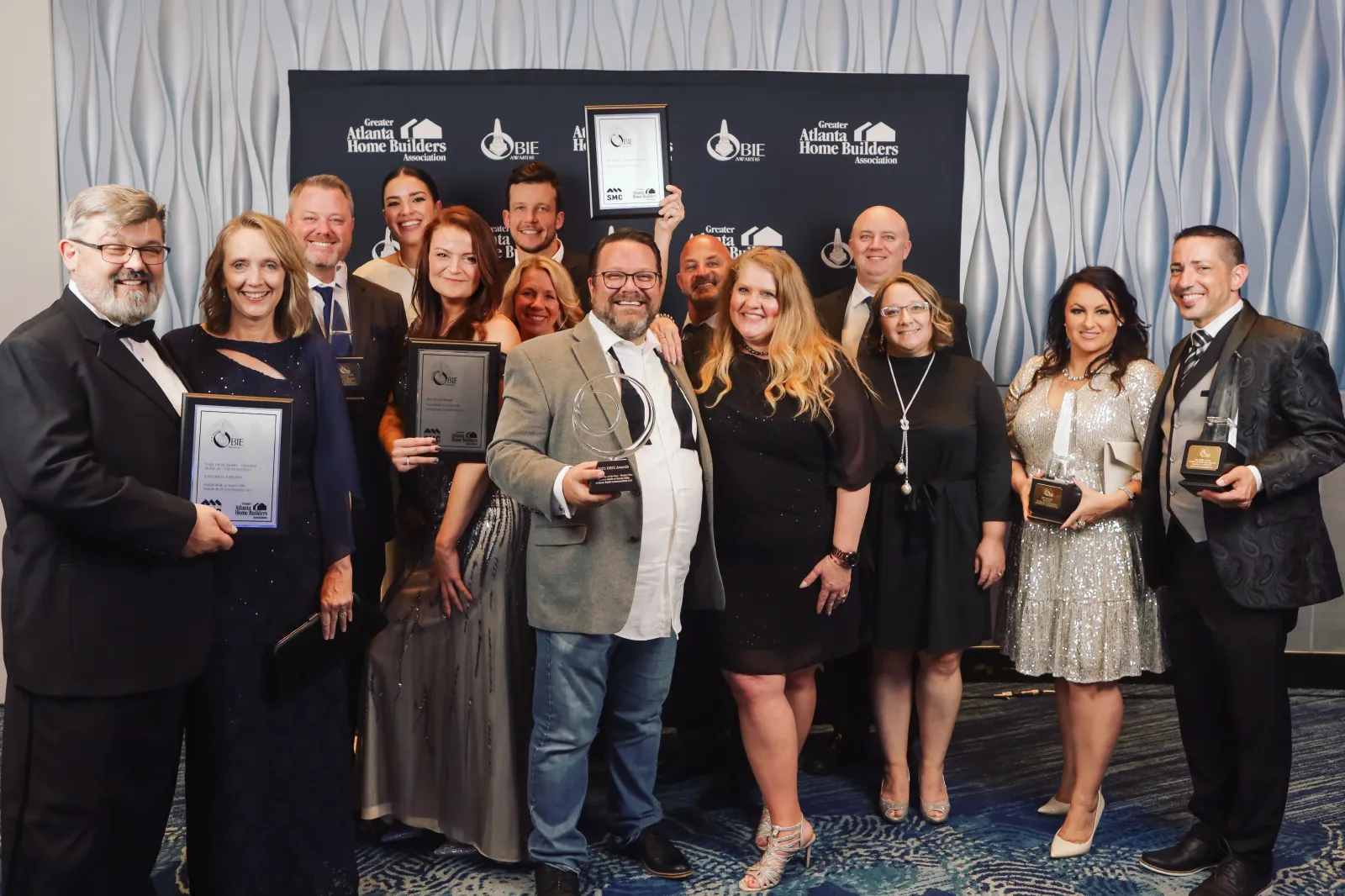 We are proud to announce that we were recognized with several prestigious accolades at the 41st annual OBIE Awards! This premier awards ceremony, presented by the Atlanta Sales and Marketing Council on behalf of the Greater Atlanta Home Builders Association, seeks to award remarkable achievements within the homebuilding industry. We were honored to achieve the Community of the Year award, as well as three Gold and three Silver awards. We are incredibly proud of our phenomenal team that strives to provide the best homebuying experience and incredible homes for our homebuyers!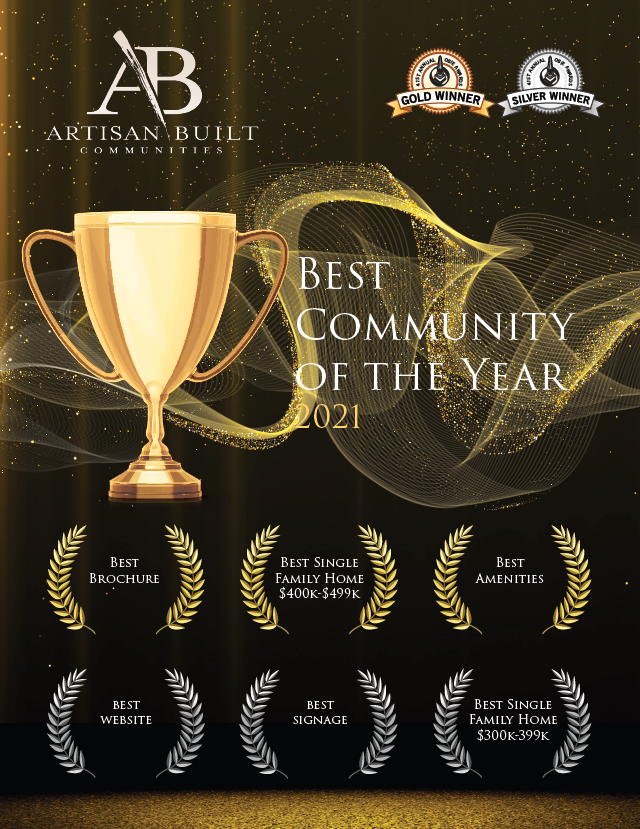 Our Paulding County community NatureWalk at Seven Hills received the honor of 2021 Community of the Year - Master Plan for its outstanding resort-style living and extraordinary amenities. Also recognized as the top master-planned community in Georgia by Zonda, NatureWalk offers three amazing neighborhoods designed for active adults, singles or growing families - Stratford, Rosemont and NorthFarm.
The community's unbelievable amenities are just the start of what makes NatureWalk a wonderful place to call home! It's no surprise that the newest phases of NatureWalk filled up fast with plenty of happy homeowners!
We were also pleased to be awarded three Gold OBIE Awards for Single Family Builder - Detached ($400,000 to $499,999), Best Amenity Package and Best Brochure - Community.
The Gold OBIE Award for Single Family Builder - Detached ($400,000 to $499,999) went to the Savannah home plan from our Estate Series. One of three popular model homes at NatureWalk at Seven Hills, the Savannah plan offers 2,975 square feet, which includes five bedrooms and four bathrooms. Homeowners love this plan for its gorgeous upgraded finishes, stunning design, versatile spaces, lavish kitchen and lovely covered patios perfect for enjoying the fresh air!
We were awarded Best Amenity Package for our remarkable amenities offered to homeowners at NatureWalk. From beautiful nature paths and green spaces to an outstanding waterpark, this community offers the best of resort-style living with amenities ideal for every homeowner! Here, you'll discover a 13-acre water park with an Olympic-style lap pool and waterslides, as well as a clubhouse and wellness center. We also offer plenty of fitness opportunities and athletic courts for residents who like to stay active including 10 tennis courts with two pavilions, pickleball, volleyball and basketball courts, and a soccer field.
The community truly embraces its namesake and offers miles of nature trails, golf cart trails, ample green spaces and even a dog park so every family member can enjoy the outdoors! Along with outstanding amenities, homeowners enjoy exciting community activities such as seasonal festivities to regular story times, pet walks and cornhole tournaments all led by our fantastic activities director!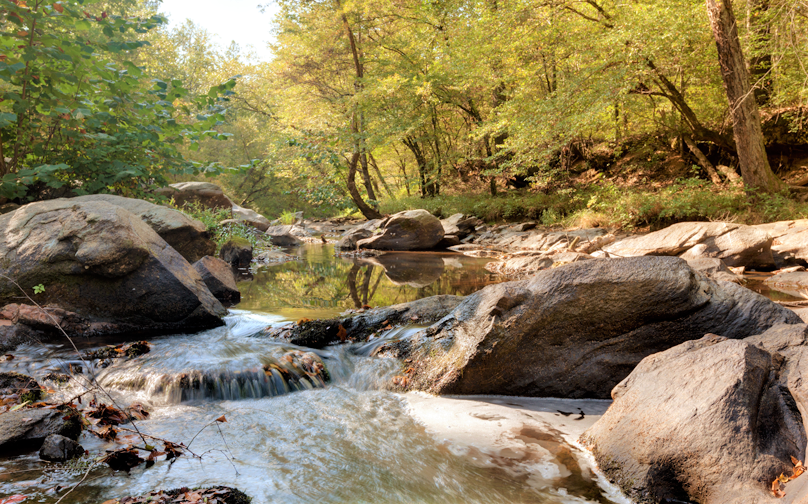 We were also awarded Best Brochure for our beautifully designed promotional material for NatureWalk. This brochure offers an amazing inside look at the elements that make NatureWalk a truly special to live. From its miles of nature trails to its generous green spaces and gorgeous sweeping mountain views that delight our homeowners, this community offers a unique lifestyle like no other.
We received three Silver OBIE Awards for the incredible efforts of our team! These accolades included Single Family Builder - Detached ($300,000 to $399,999), Best On-Site Signage and Best Website - Builder/Developer.
The Silver OBIE Award for Single Family Builder - Detached ($300,000 to $399,999) was awarded to the Rabun home plan, a highly beloved plan from our Active Adult Series. This home offers options for two or three bedrooms and up to three bathrooms. Strategically designed for the modern active adult lifestyle, The Rabun boasts a gracious 1,607-1,997 square feet of single-level living space, as well as the option to add a second floor for additional living space. This plan is popular with our homeowners for its open-concept layout, sleek style details and lovely outdoor living spaces.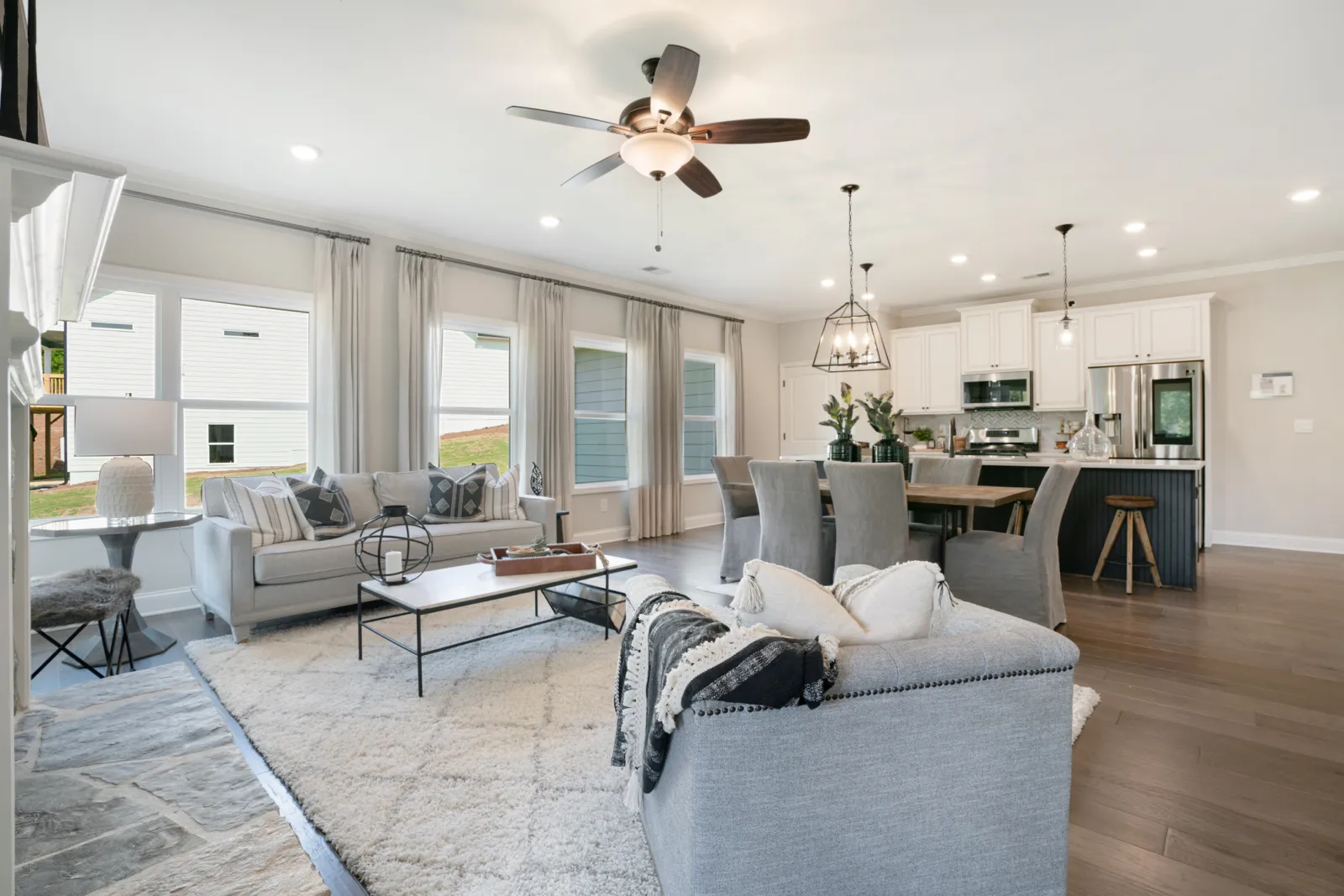 We won Best On-Site Signage for our incredible signs within NatureWalk at Seven Hills. As a master-planned community, NatureWalk needed to offer abundant information for those navigating the neighborhood - the perfect opportunity for our team to showcase fantastic design! As our visitors arrive, they're greeted with eye-catching signage that includes our signature Artisan Built style, as well as a unique glimpse into the excitement that lies ahead including the different sections within NatureWalk and various resort-style amenities.
Last but certainly not least, we earned a Silver OBIE Award for Best Website - Builder/Developer. Through use of colorful, bold lifestyle imagery, our new website truly highlights the extraordinary lifestyles our homeowners enjoy. Since its launch, our website has received high visits from interested homebuyers that we're proud to transform into happy homeowners!
For more information on available homes at NatureWalk at Seven Hills, call 678-515-9526 or visit DiscoverArtisan.com.