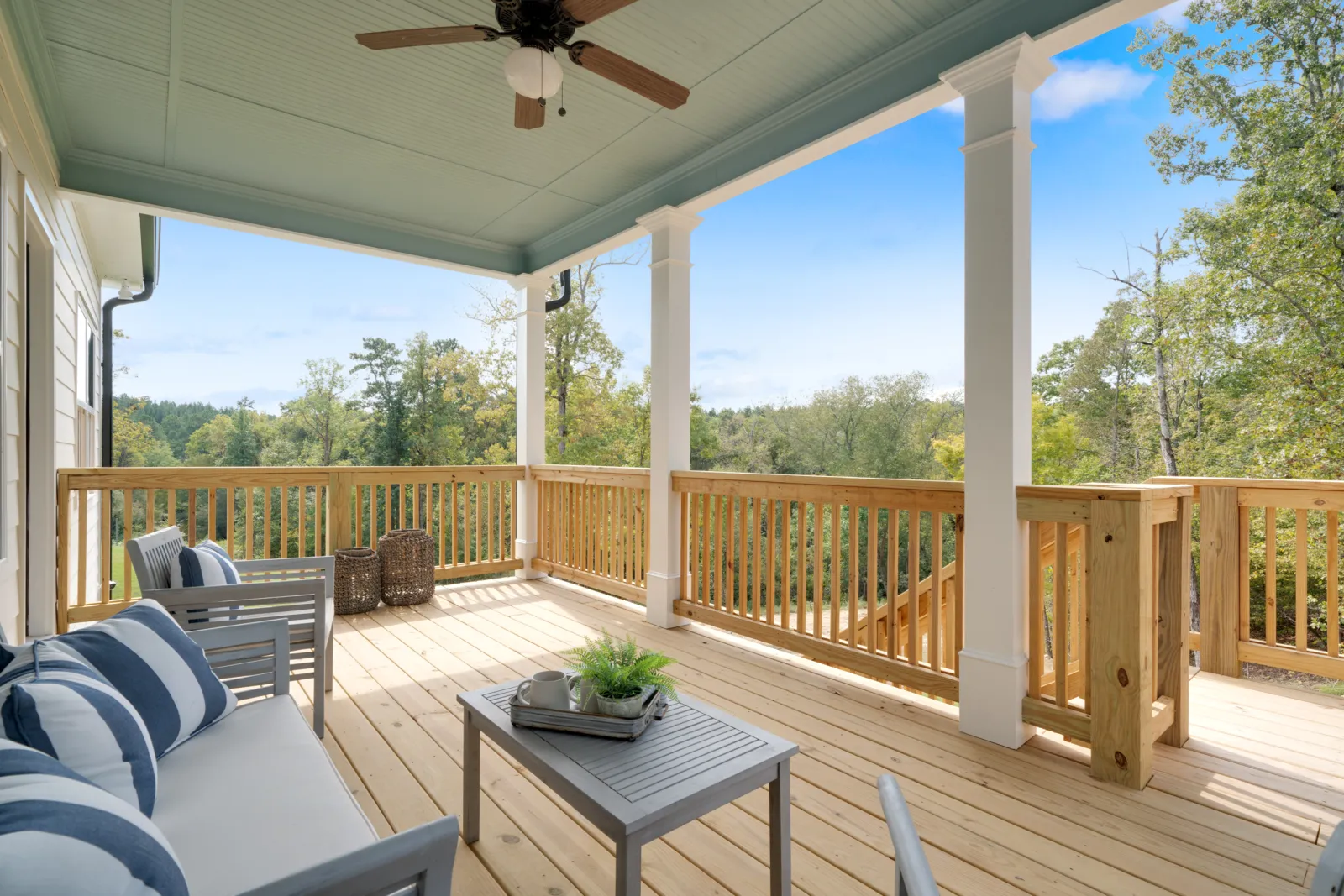 It's summer and that means it is the perfect time to be outside with friends and family and enjoy the beautiful weather. Having an area like a front porch or back deck can become a great space for eating, entertainment and hanging out outside. Outdoor living spaces can really bring a home together and add an element of charm and coziness. They are often considered an extension of the home's living space and can be great for spending lazy afternoons, enjoying dinner with the family, hosting neighborhood barbecues or just curling up to read a good book all while in the comfort of nature.
The most common porch is a portico, also known as a front porch. They typically cover the stairs or front door and extend to the side of the house, leaving plenty of room for some grand rocking chairs. These types of porches are great for shielding guests from weather and are an ideal place to sit with a morning coffee while the kids wait for the school bus.
Perhaps the most used outdoor living space is the back porch. There are endless possibilities with what you can do to make the space look grand. Covered porches are a luxury for several reasons. They extend the living and entertainment space beyond the four walls of the home. Just like you take so much pride in decorating your living room, why not take pride in decorating a great outdoor entertainment space for friends and family?
Here at Artisan Built, we offer many different designs for the porches of our new homes in Paulding County. You as the homebuyer have the opportunity to customize your house by choosing your ideal type of outdoor living space. Our customizations range from the type of porch to the features that can be added in like a fireplace. Here are just some of the benefits to investing in your outdoor living space:
Screen Porch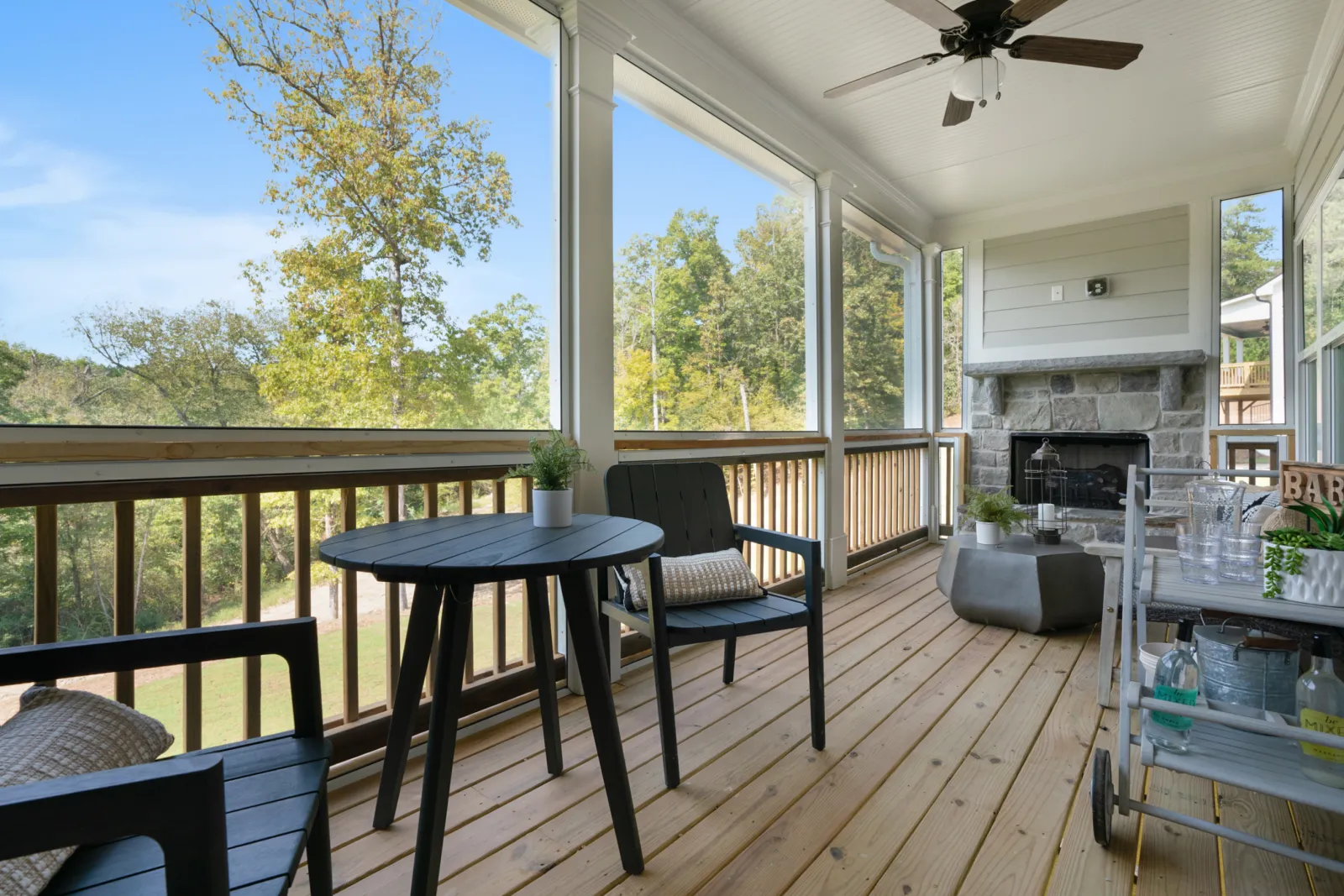 Protection from bugs and animals: Especially in the heat of the south, there are mosquitos and gnats everywhere. Having a screened in porch can allow you to still enjoy the outdoors any time of the day while being protected from unwanted bugs. It also wards off squirrels, raccoons and other small critters that might roam around your neighborhood. Your furniture will thank you for it!
A cleaner space sheltered from elements: Although the screen can't keep out all dust and dirt, it will protect your porch from collecting leaves, twigs and other debris from outside. If you have allergies, screen porches can keep most pollen out where it could coat an open porch, making it easy to enjoy the outdoors. It can also provide relief from extreme temperatures and weather by providing shade and a barrier from the sun.
More flexibility: Because the porch is more protected from everything above, you can have more flexibility in the furniture and how you decorate the space. A fully screened in porch can give you the freedom to add electronics like TVs and stereo systems to the outdoor space. You can also invest in nicer furniture knowing it is protected. Screen porches can also be used year-round in rain, shine, hot or cold.
Typically, the porch can go unused in the winter and colder months. But, this can be the best time to have one! Fireplaces add a whole new element to the functionality and design of a porch space. Here are a few benefits of having an outdoor fireplace:
Fireplace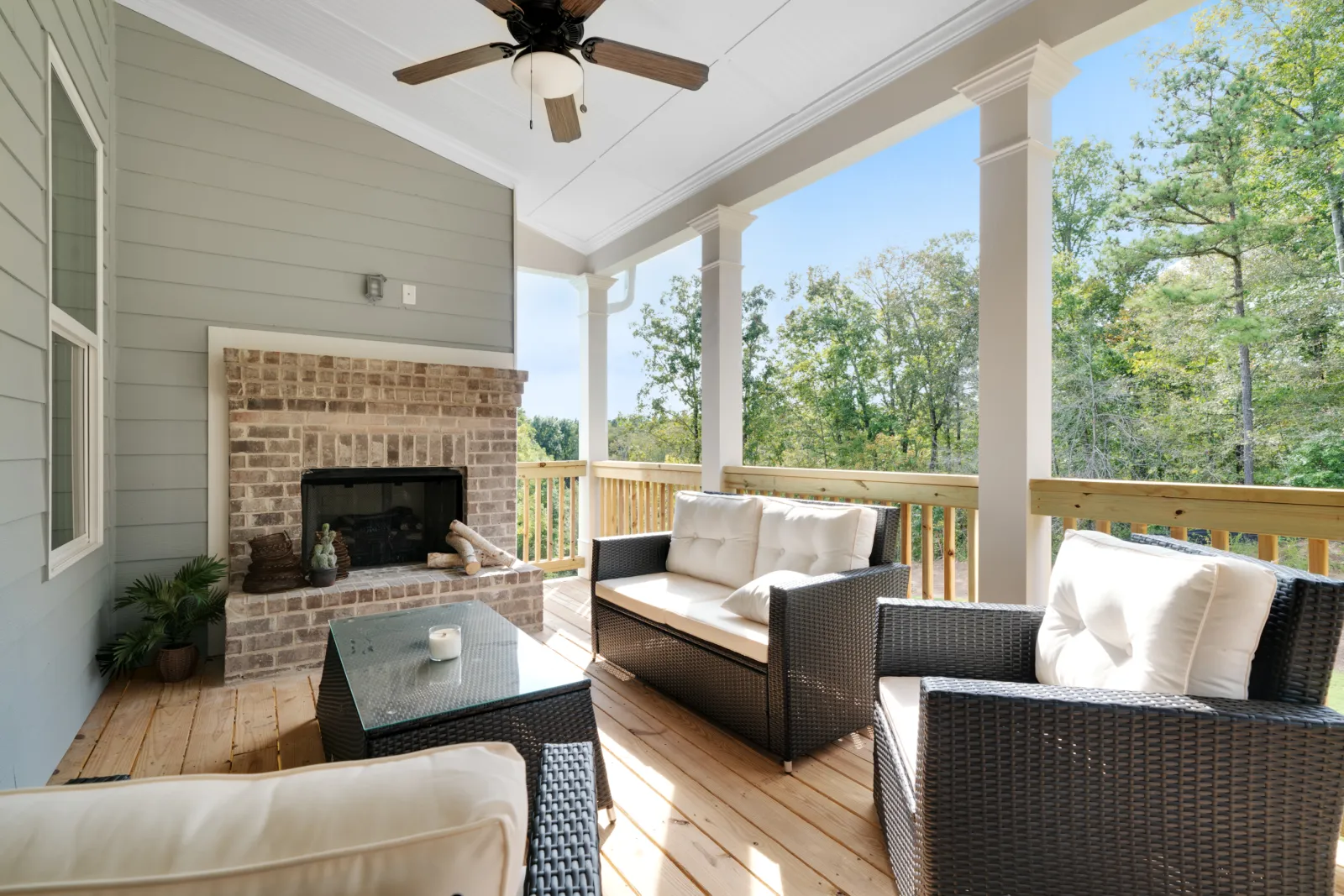 Better use of the porch: If you choose to customize your back porch by adding a fireplace, you opened up the space to be used all year long. It is a beautiful focal point in the summer but might not be used as much, but in the winter, it allows you to still entertain by warming the space. Not to mention, who doesn't love cozying up to a beautiful fire? It is a great addition to improve the life and functionality of your porch.
They look great: Adding an outdoor fireplace ups the overall appeal of the house. The porch looks more expensive and put together. It also gives you the option for a beautiful focal point over top, whether that is a piece of art or a TV to crowd around during football season. Everyone will want to enjoy the fireplace!
By customizing your porch, you can change the way you look at outdoor living. To learn more about our Paulding County new homes, floor plans and porch customizations, visit www.DiscoverArtisan.com/Floor-Plans