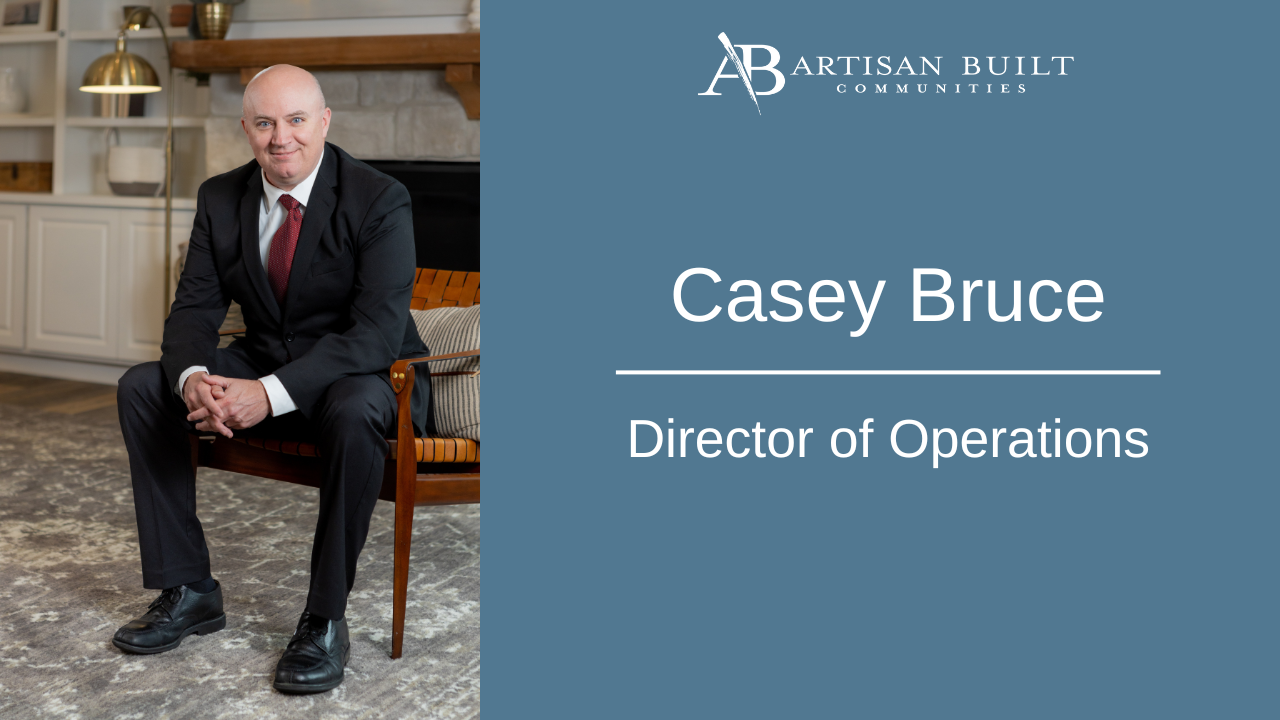 We are thrilled to introduce Casey Bruce as the new Director of Operations. With over 20 years of experience in his field, Bruce is an exciting new addition to the Artisan Built team who will further our overall plans for continued growth!
Within this new role, Bruce will help us deliver homes affordably by managing cost controls for homebuilding materials and labor. He will also play a role in promoting clear communication between internal builders, vendors and home buyers during the homebuilding process by ensuring the accuracy of architectural drawings. In addition, Bruce also plans to improve affordability for homebuyers by implementing a new purchase order software system to increase the accuracy of cost reporting.
The current market is incredibly unpredictable, and Bruce has been an undeniable asset to our team! With great expertise in purchasing, Bruce has played a large part in cash flow management as Artisan Built has faced rapidly rising material prices, labor shortages and other unexpected changes.
During his career, Bruce has worked with several home builders, including national builders and local builders located in California, Florida and Georgia. Most recently, Bruce acted as Operations Manager for Liberty Communities in McDonough. Bruce is an alumnus of the Georgia Institute of Technology, and he currently lives in the Atlanta area. We are so excited to have him as a new member of our team at Artisan Built!
Our current Paulding County communities include the award-winning NatureWalk at Seven Hills community and The Georgian. For more information on our available homes, contact us today.