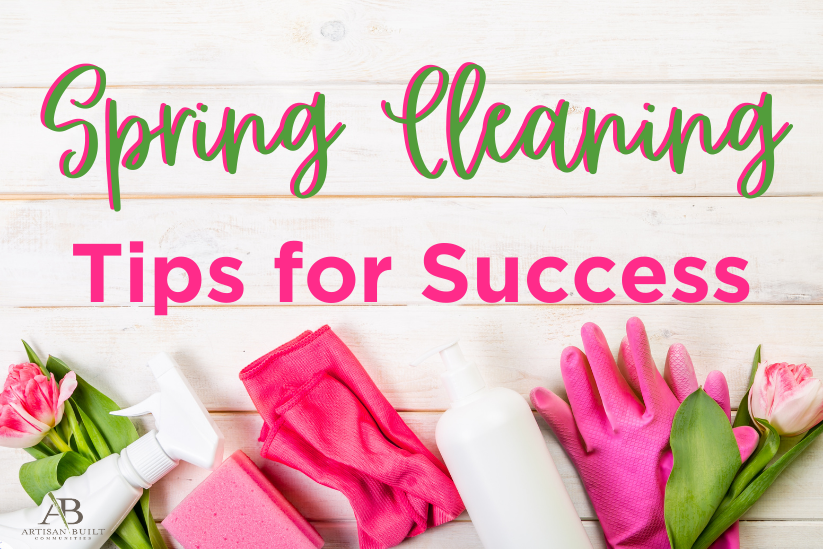 Spring is finally here, and we know what that means! This season of warmth also brings us the opportunity to do some much-needed spring cleaning around the home. It may seem overwhelming when this time rolls around, but we're here to help! Luckily, our team at Artisan Built is made up of experts that know just how to tackle that seasonal housework. If you're looking for motivation or advice on getting a head start, take a look at our tips for successfully sprucing up your Paulding County home for spring!

Create Cleaning Checklists
The task of cleaning the whole house for spring can seem daunting, but it doesn't have to be! It's important to create a cleaning checklist for yourself to make sure you work step by step.
No room in your house is the same, so your cleaning for each one shouldn't be either. Make a list for each room in your home to ensure that you tackle the specific needs of each room.
Think about any and all places or surfaces you may typically overlook but that could use some cleaning. This should help guarantee that every room is tidy as can be by the end of the job!
Stock Your Cleaning Supplies
After making your list of the different tasks you'll need to handle for each of the spaces within your home, take time to make sure you have everything you'll need while cleaning.
It's easy to face a setback once you start cleaning and realize you're missing some necessary tools. Confirming you have everything you need on hand to ensure a smooth cleaning process means you won't have to interrupt your progress to gather your tools or re-up on supplies.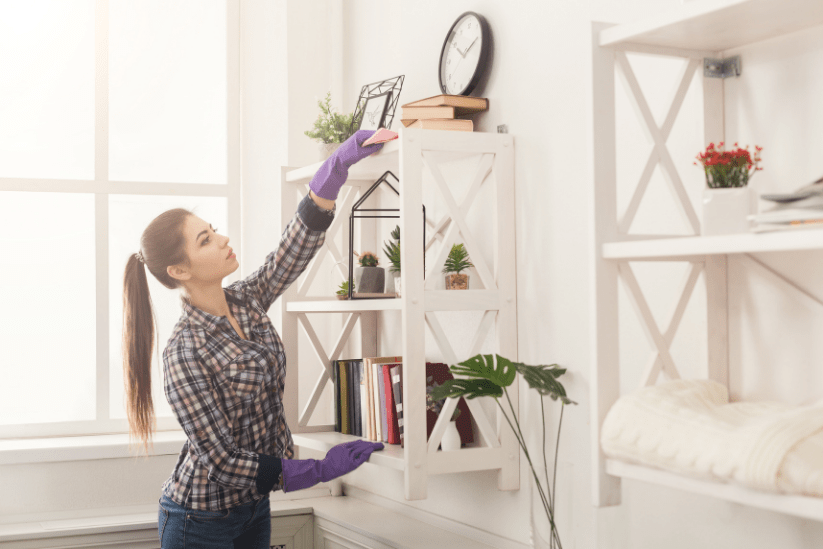 Focus on Decluttering
Since the last spring cleaning, it's likely your home has been filled with new additions whether in your wardrobe or storage closets. It's important to take note of all that you have and consider finding a new home for things you no longer need to make room for what you've gained.
While cleaning, make sure to go through different rooms and closets to look through your belongings and separate them based on what you plan to keep, store away for other uses or get rid of altogether.
Get the Whole Household Involved
Spring cleaning shouldn't be a one-man job; every member of the household can help keep the home in shape! Make sure the entirely family can contribute in some way that works for them.
If you have younger children, you can turn the tasks into a game to challenge your family to make the house as neat as possible. Have children organize their toys or other belongings, and ask them to find things that can be donated to kids in need.
It's important for the whole household to work together, because this teamwork can accomplish a lot more throughout the house in less time than one person alone. Plus, working together to clean the space you share can bring a satisfaction like no other!
Remember, while spring cleaning can be tedious, this is also time you can dedicate to giving your home the love it deserves. Home is truly where the heart is, and after the last year of spending so much time in it, it's important to give some attention to the little details in a place that is so special for each of us.
Find your new home within an Artisan Built community this spring and create a space you'll love to freshen up every time spring cleaning season rolls around! To learn more about Artisan Built Communities in Paulding County, contact us today.