At Artisan Built Communities, we are all about options! This is especially true when it comes to the countertop options in our homes' kitchens and bathrooms. Countertop surfaces have a big impact on the style and function of a home, and we know buyers have strong opinions on which countertop option is best. That's why it's so important that we offer a wide selection of countertop options for our Paulding County homebuyers. Luckily, Artisan Built homebuyers at The Georgian and NatureWalk at Seven Hills have access to top notch countertop styles designed and selected to suite their unique kitchen preferences.
All kitchens at The Georgian and NatureWalk come equipped with granite countertops as standard. However, Artisan homebuyers can elect to upgrade their granite countertops to quartz if desired. Quartz countertops are a sought-after feature in our homes' kitchens due to their beautiful, timeless look that adds to a kitchen's aesthetic appeal. In addition to the visual element, quartz countertops are also incredibly durable and scratch resistant. In fact, the hardness rating of quartz is often compared to that of diamonds!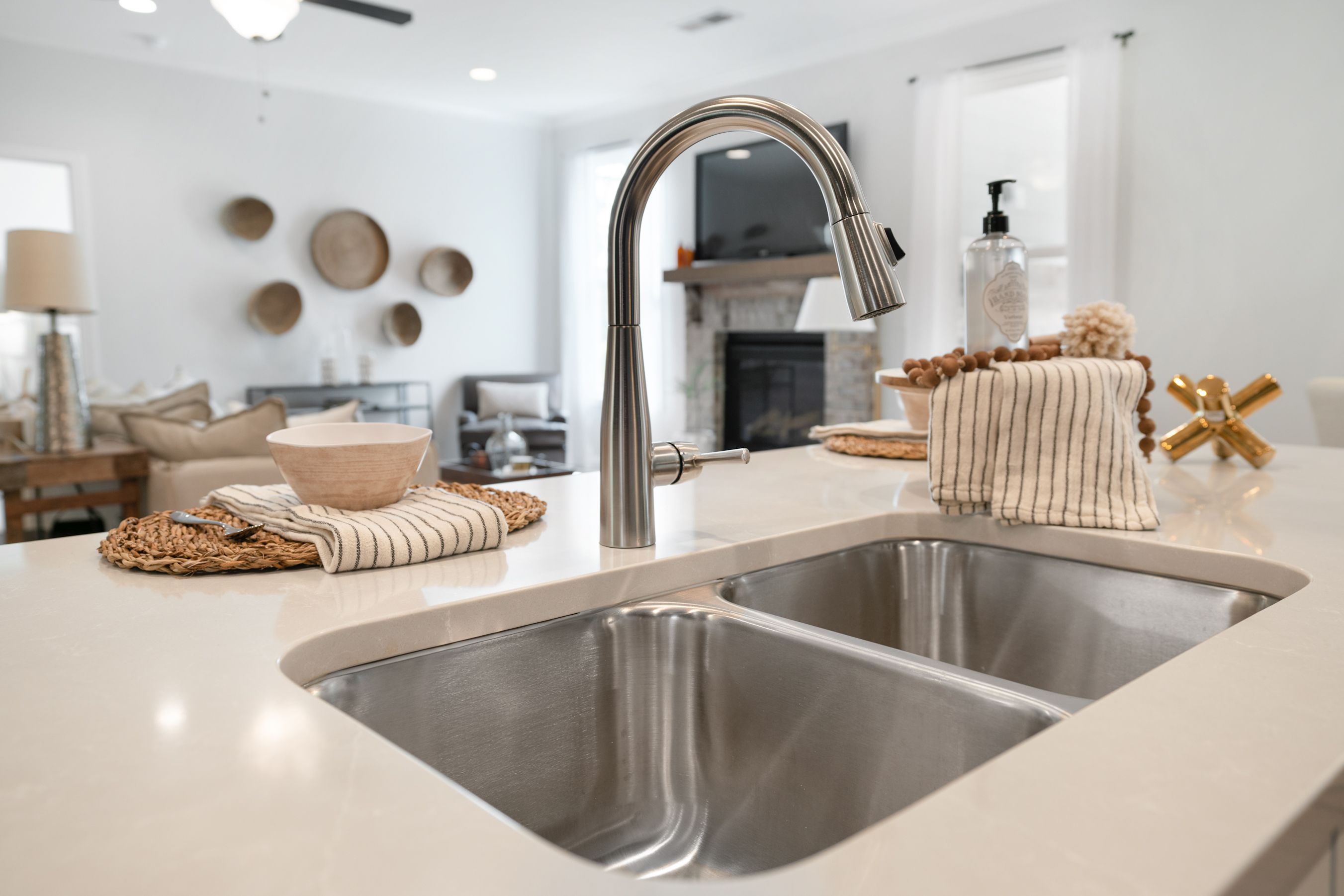 While there are many quartz types on the market, we offer Silestone as our quartz of choice. Falling into the "engineered" category, Silestone has approximately five times fewer resins than other solid surfaces, making it more stone-like than other quartz-based options. As a result of its enhanced and engineered makeup, Silestone offers a variety of positive benefits to a home's kitchen design. Ever slab of Silestone contains a component known as Microban®, which is a bacteriostatic protective surface that prevents food from causing bacterial growth, as well as mold and mildew. A clean home is a happy home, and Silestone quartz makes living a clean and healthy lifestyle effortless.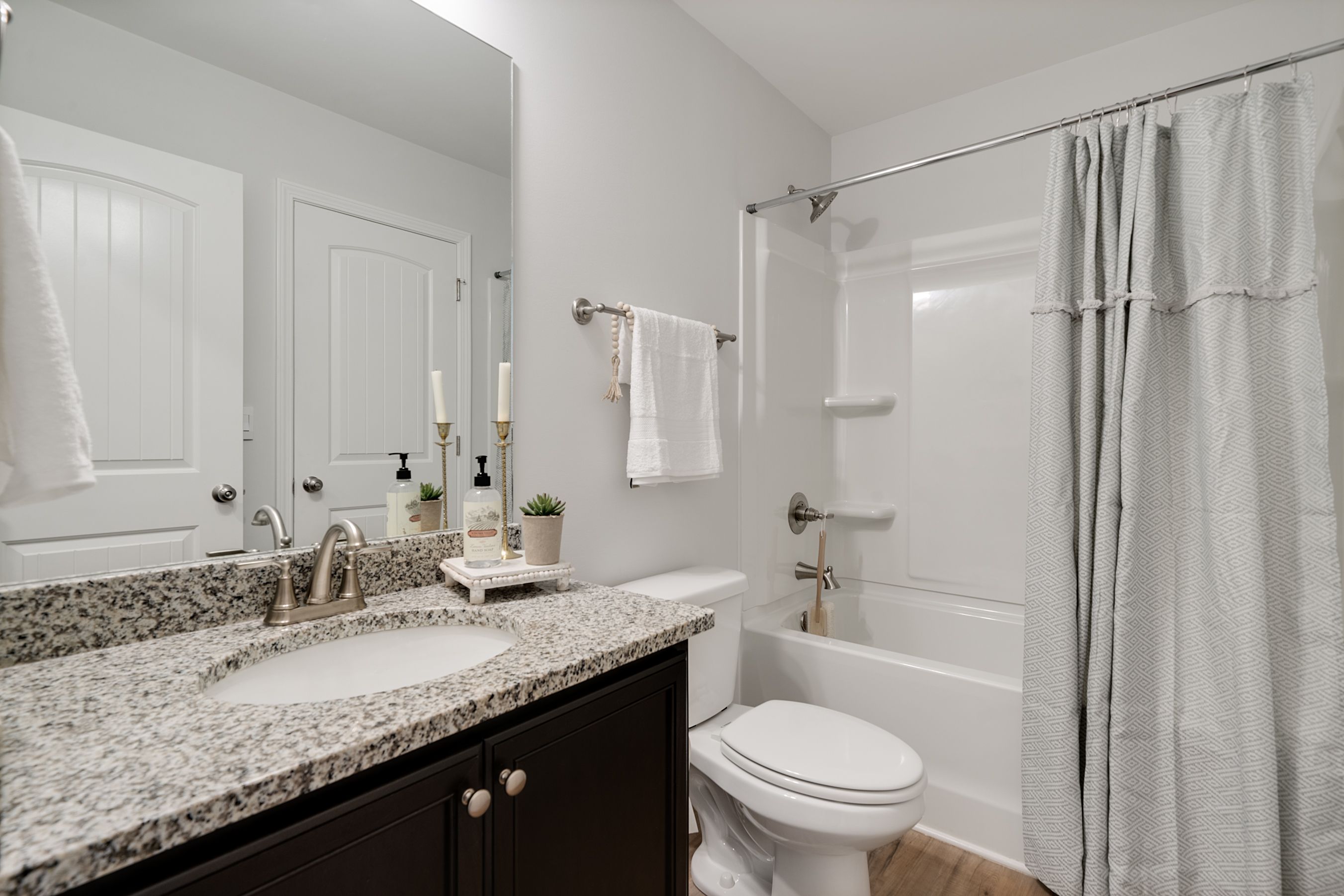 Bathroom countertop materials are another important feature to consider when selecting options for your Paulding County home. Bathrooms at The Georgian and NatureWalk include cultured marble as the standard. In addition to being a premium feature with elegant appeal, marble is also exceptionally durable, which is a must in busy bathroom spaces. Of course, marble isn't the only bathroom countertop option available. When buying a new home, homeowners can choose to upgrade their bathroom countertops to granite or quartz. Both materials offer long-lasting performance and come in several designs featuring spots and strands of various colors.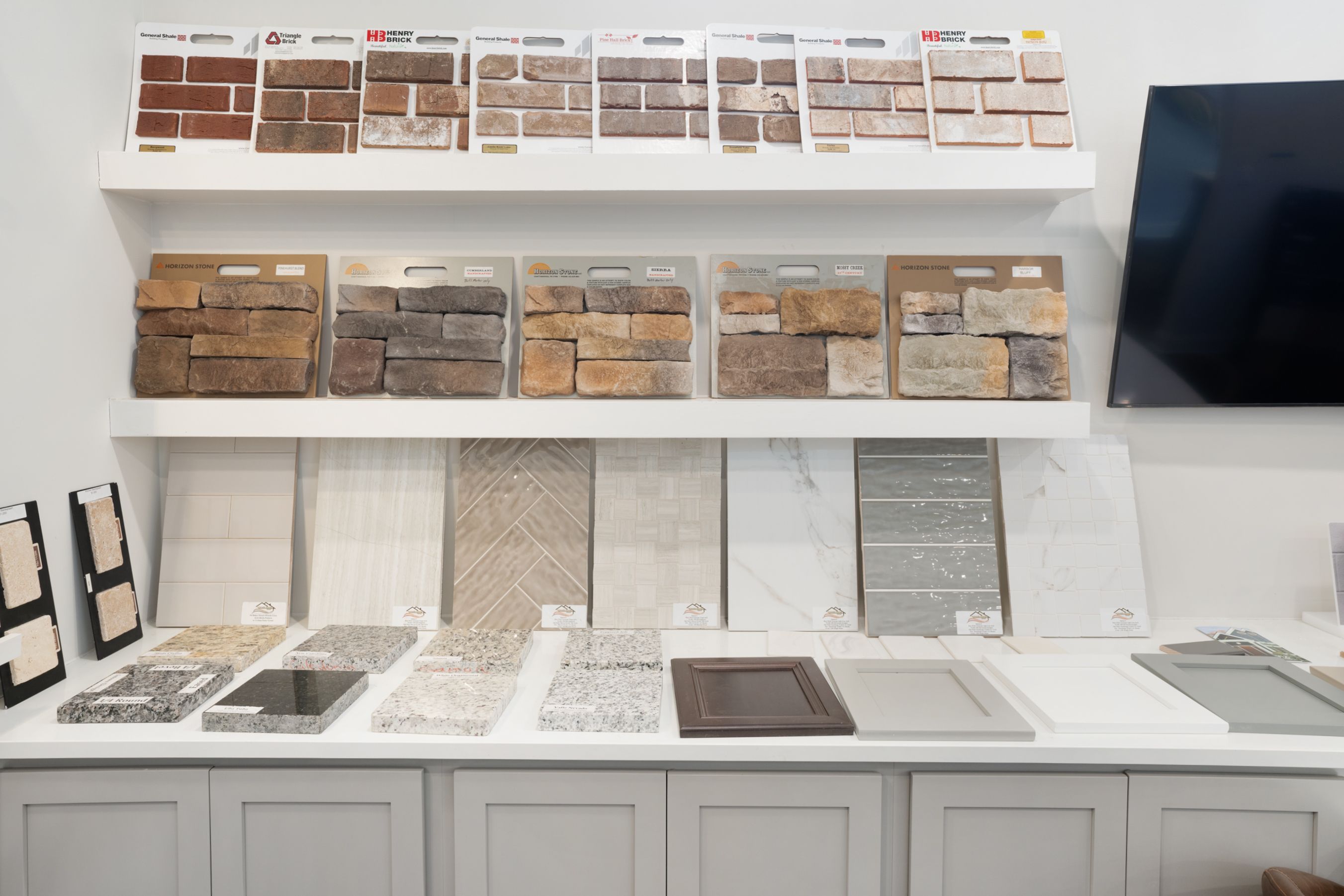 Interested in further exploring the countertop options and upgrades available at our Artisan Built communities? Stop by our design center at NatureWalk at Seven Hills today to take a look at the styles we have available and sit down with our designer to select the upgrades for your Artisan Built home. While you're there, be sure to tour the homes in our model home park for some inspiration and see these luxurious countertops in action!
To learn more about Artisan Built Communities and our new homes in Paulding County, contact us here.