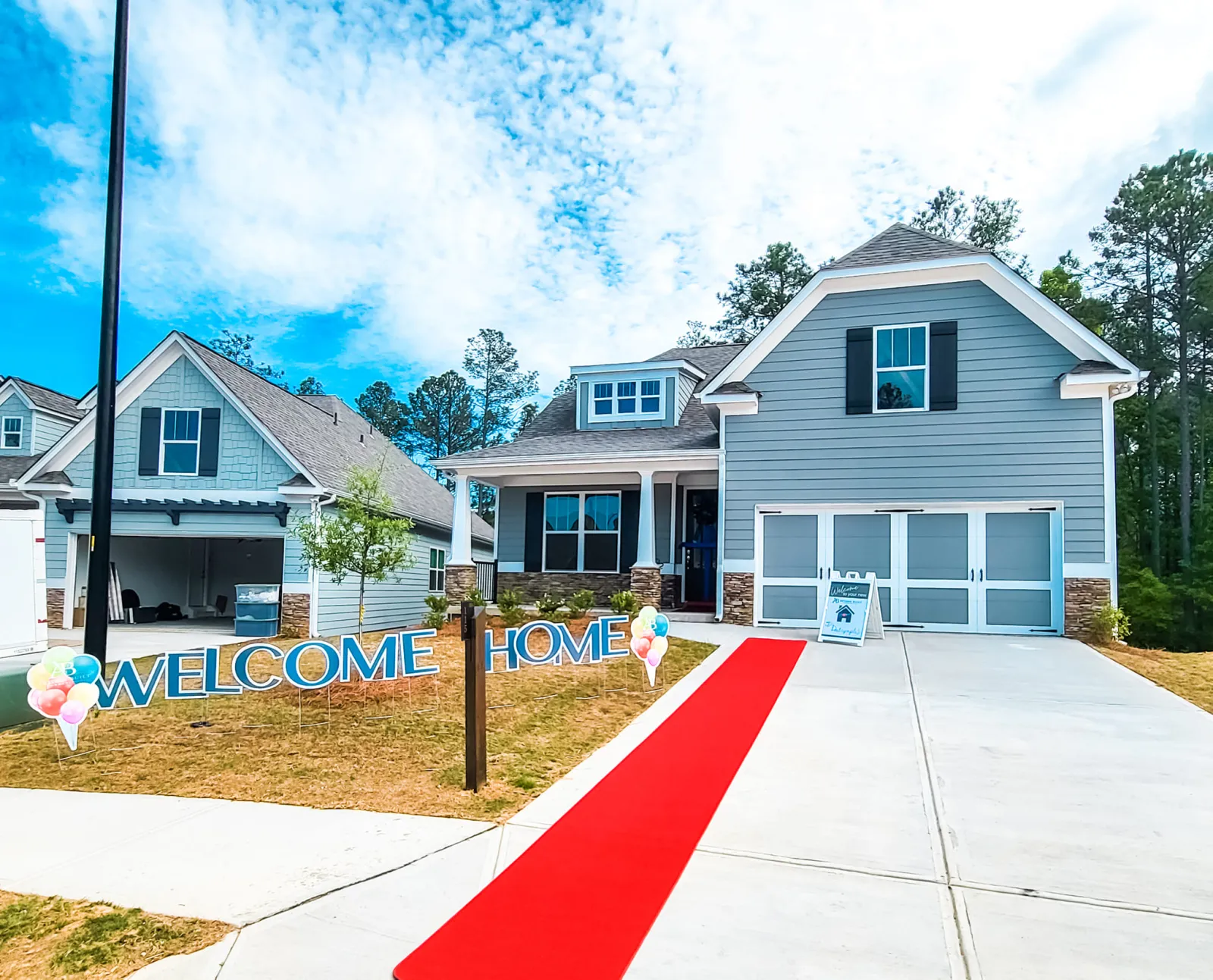 Buying a home is one of the biggest milestones most people experience in their life. At Artisan Built, we think this special occasion calls for an over-the-top celebration!
To welcome our excited homeowners, we have a special way of marking their first steps into their beautiful new home - we call it the Red Carpet Welcome Home Celebration. We'd love to tell you more about what you can expect from this extraordinary event as a new Artisan Built homeowner!
This spectacular celebration is held for everyone who goes through the journey of purchasing a new home with Artisan Built! We know how special closing day is for your family, which is why we bring our entire team out to welcome you home.
When closing day arrives, we want to give you a grand celebration where you are the star - that's why we roll out the red carpet! As you and your family enter your new Artisan Built home, our team takes plenty of videos and pictures to capture the once-in-a-lifetime moments you'll never want to forget! Afterward, we'll give you all of these special moments caught on camera as a memento that you can share with family and friends.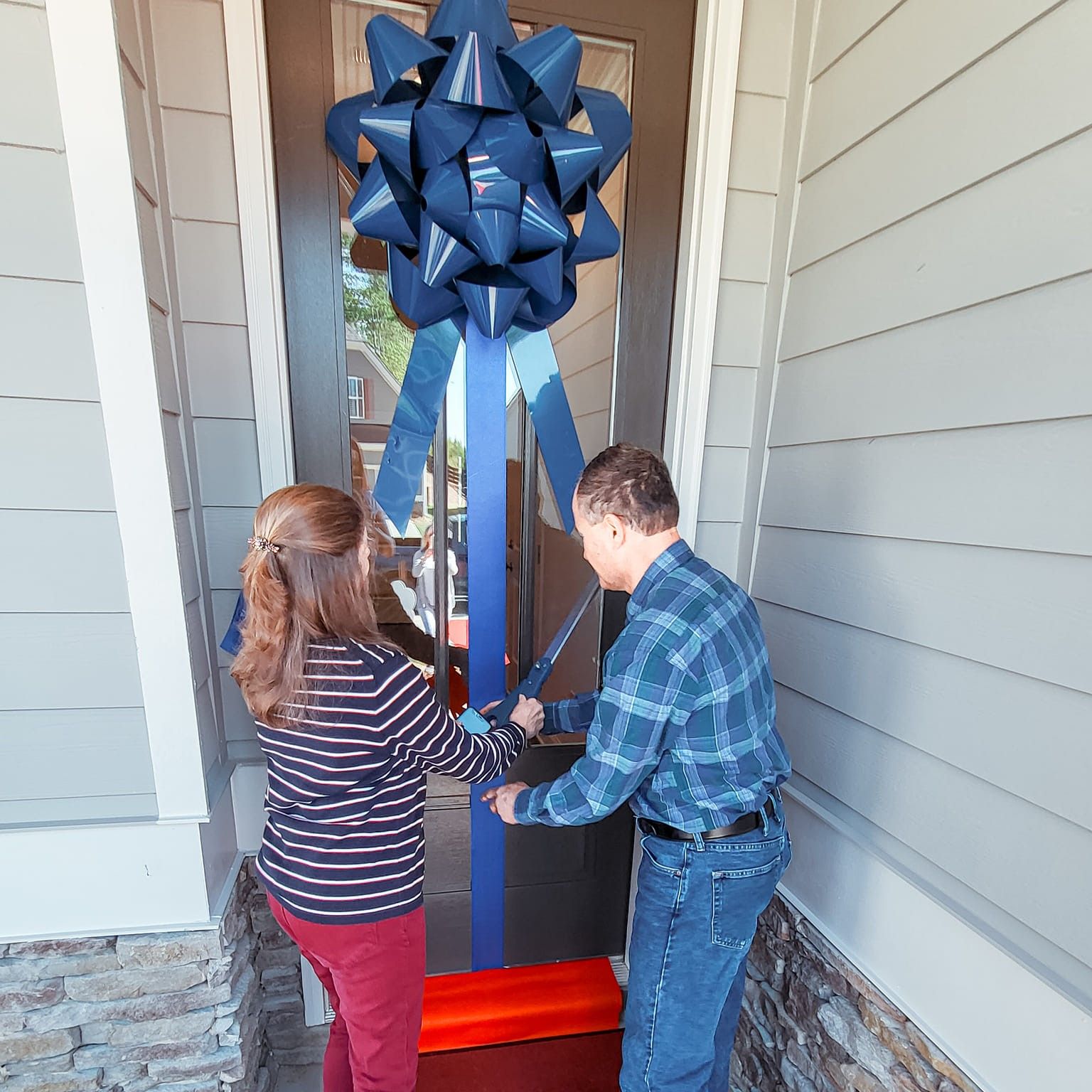 Once our homeowners enter their new homes, the excitement doesn't stop there! Inside, a gift basket will be waiting filled with all the essentials you need to comfortably settle in. When you're moving into a new home, often most of your belongings are on a truck until you're able to unload and unpack. In the meantime, you're left without daily essentials including silverware, napkins, plates and more. We want to make the transition into your new home as smooth as possible, so our gift baskets include everything you need to start your new life on the right note - including a celebratory bottle of champagne!
Building a home can be a long, challenging process, especially when it comes to nailing down your family's priorities for purchasing the perfect home. When you make it to the finish line of the homebuilding process and it's time to see the finished product, it deserves a huge celebration. That's why our team decided to give our homeowners an opportunity to celebrate with a bang!
Learn more about how to become an Artisan Built homeowner by contacting us today! Our current Paulding County communities include the award-winning NatureWalk at Seven Hills community and The Georgian.