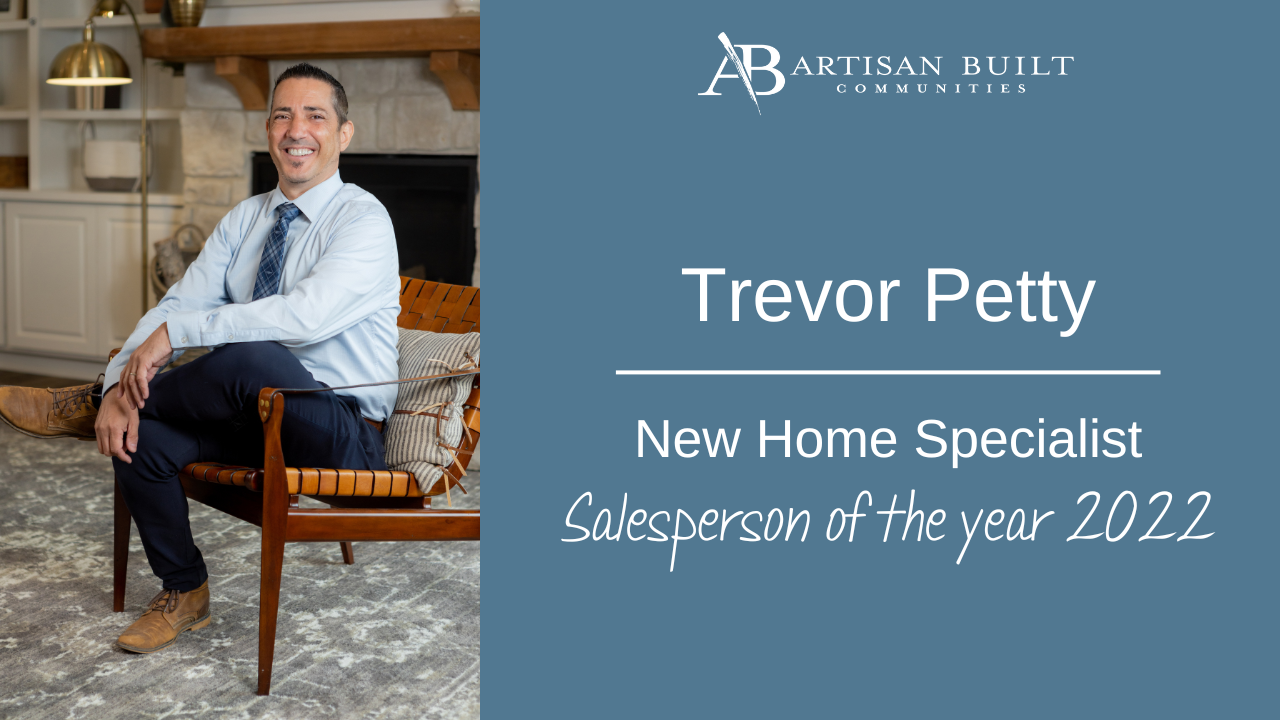 We're delighted to introduce you to another member of our incredible team who helps our homebuyers find the perfect place to call home! Introducing Trevor Petty, our fantastic New Homes Specialist. With three decades of professional experience in the new home industry, Trevor is a highly valued member of our team who helps us achieve amazing growth.
As a licensed professional in new home sales for 27 years, Trevor has worked for several builders in a manager or sales associate role. The secret to Trevor's success in new home sales is truly in his genes! When choosing his career path, Trevor took inspiration from his mother who was a new home professional throughout her entire career.
As a child, Trevor accompanied his mother to new home communities, explored floor plans and imagined ways to improve them. As Trevor started his career, his mother helped him become a sales assistant for a prominent builder. Within a year, he gained his license and became a certified new home sales agent. During his second month in the role, Trevor was recognized as the Sales Agent of the Month. Since then, Trevor has continued to exceed expectations and always performs at his best, recently winning the coveted Salesperson of the Year award at the 42nd OBIE Awards celebration.
Throughout a typical day, Trevor meets with several potential buyers and discusses their new home needs and preferences. After identifying the pain points of their current living situation, he aims to resolve those issues by showcasing the homes and communities we have available. Trevor is passionate about offering our buyers a satisfying lifestyle, and he diligently strives to seek out solutions as they search for the perfect new home. He feels proud to be part of a team that provides such high-quality homes to people looking to elevate their lifestyle.
During his career, Trevor has been motivated by opportunities to achieve success, both for himself and others. Trevor measures his success by how well he can provide solutions for his customers. Helping others achieve their goals and ensuring the happiness of his clients are his top priorities. Whether it's providing a solution to their landscaping, family size or quality of home needs, Trevor consistently works to provide the best answer to the problem at hand.
Trevor's favorite thing about his job is working in a people-oriented role and having the opportunity to help others resolve their homebuying needs. It's common for buyers to have concerns and questions during the buying process, and Trevor's goal is to find the solutions and answers they need. He aims to ensure that all our homeowners are happy with both their new life and home. Homeownership remains the core of the American dream, and Trevor loves that he plays a part in fulfilling those aspirations for his customers!
The most challenging part of Trevor's role is the difficulty of trying to find a solution for every buyer's problem. Although there is no "perfect" home, Trevor emphasizes to his clients that the incredible quality of an Artisan Built home will allow them to build a fantastic foundation for long-term happiness. What Trevor finds most rewarding about his job are the moments he sees the excitement of his buyers as they cross the threshold to the new home they can now call their own!
In his personal life, Trevor's favorite things are Star Wars and football! He spends his free time escaping to a galaxy far, far away or watching his favorite football team, the Seminoles of Florida State University, fighting to achieve greatness. Whether these showdowns end in a win, lose or draw, Trevor believes in the value of performing to your best abilities, and he applies this same philosophy to both his professional and personal life!
One of Trevor's favorite things to remind new homeowners is that owning an Artisan Built home means enjoying the freedom of blasting your favorite music without disturbing any neighbors. Trevor always encourages our homeowners, "Live your life to a soundtrack! Let it inspire you, and always rock on."
Our current Paulding County communities include the award-winning NatureWalk at Seven Hills community and The Georgian. For more information on our available homes, contact us today.