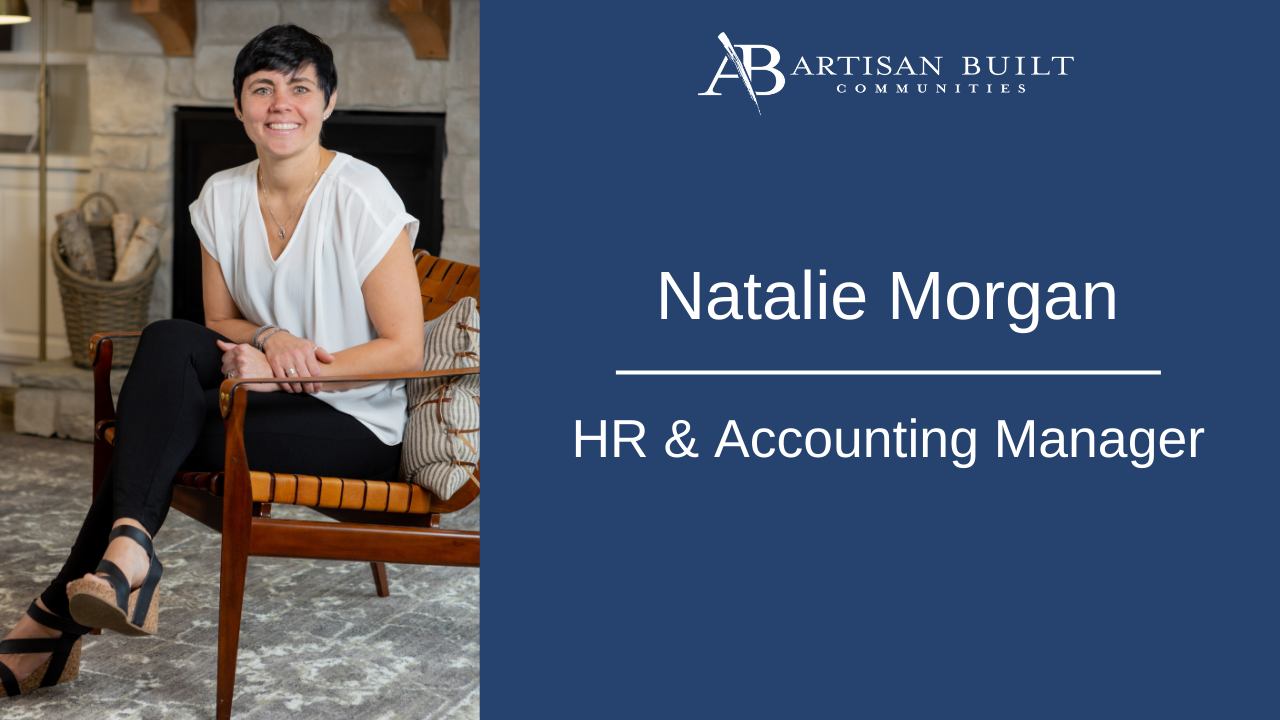 Artisan Built Communities boasts a remarkable team of individuals, each bringing their unique talents to the table, ensuring the seamless creation of meticulously crafted homes across Georgia.
Meet Natalie Morgan, our versatile human resources and accounting manager at Artisan Built Communities, who brings over 18 years of invaluable accounting experience to the team. Armed with a degree from Kennesaw State University, Morgan's journey in the industry began with a fortuitous call from a headhunter while she was shredding the slopes at Beech Mountain. This fateful call led her to an interview that changed the course of her career and our company!
Morgan's day-to-day role is a dynamic dance, a far cry from the monotony of routine journal entries and month-end procedures. Embracing each day's challenges with enthusiasm, she thrives on the opportunity to learn something new.
"The day-to-day challenges and always learning are what keep me hooked," says Morgan.
One of the most daunting aspects of Morgan's role is her unyielding desire to comprehend every facet of the company. Despite her two years at Artisan Built Communities, she remains aware of her fresh perspective in new home construction and is empowered by each opportunity for education.
Morgan said, "The learning curve has been steep, but it's also been incredibly rewarding."
Indeed, this drive to understand the inner workings of our company and industry propelled her toward finding innovative ways to enhance the company's operations. For her, the most rewarding aspect of her job is the opportunity to contribute to the company's betterment.
"I'm always on the lookout for ways to make our processes more efficient and effective," Morgan shares.
When asked what she cherishes most about working at Artisan Built Communities, Morgan's answer is succinct but profound: her coworkers. In her eyes, they're more than just colleagues—they're family.
"We're a close-knit team and that camaraderie makes all the difference," Morgan explains.
Outside the office, her love for the outdoors takes center stage. Whether hiking, biking or simply enjoying quality time with friends and family, she relishes every moment spent in nature's embrace.
Visit our Communities page to discover award-winning opportunities in Dallas, Villa Rica and Hapeville, Georgia. To meet more valued team members, stay updated on our Blog page!
For more information about available homes, speak directly with our team by contacting us today.