Selecting the colors that fill the interior of your new Artisan Built home is an important design choice! The interior colors of your home are a wonderful way to express your personal style and create warm, inviting spaces ideal for easy living and entertaining.
At Artisan Built, we view the paint color selection process from a unique perspective. Our team includes talented professional designers who follow the latest home trends and paint colors of the year. Along with their expertise, we also have incredible opportunities to see how our happy homeowners enjoy these design trends and incorporate unique styles into their homes.
If you're interested in finding colors that resonate for your new Artisan Built home, we're happy to help. Here are the popular color trends we're seeing!
Many designers believe that 2022 is a year of renewal. While we may have been confined in our homes for a while, we've found that this is an opportunity to rethink our spaces. Many of our homeowners are discovering that their homes not only act as their personal haven, but also as a center for work, play, entertaining and every aspect of their lives.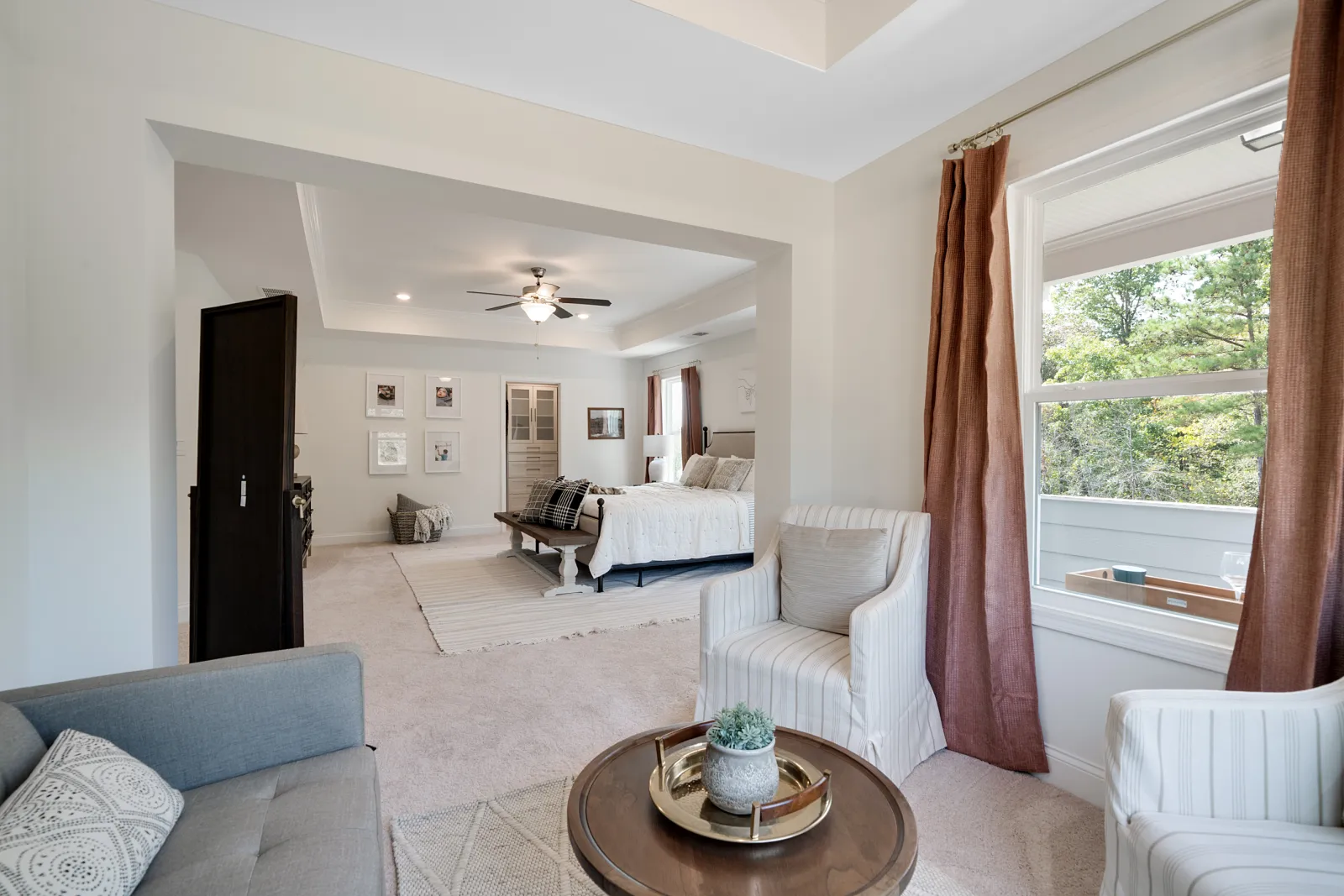 And what color says renewal and restoration better than green? Sherwin Williams, our trusted paint vendor, selected Evergreen Fog (SW 9130) as its color of the year for 2022. We love it, and so do our homeowners! The manufacturer describes this hue as a "chameleon" because it contains green, grey and a hint of blue. After including this shade within the home, the result is a backdrop that changes slightly with the time of day and dramatically with the homebuyer's application.
This color is perfect for open spaces where windows dominate the area as it complements the blue sky or wooded backdrop of exterior views. We see homeowners incorporating this color within owners' suites, guest rooms and home offices. This shade provides a somber, soothing energy, especially when paired with lighter colored linens and sophisticated artwork.
In 2022, homeowners are also embracing the importance of prioritizing design preferences that make their home truly feel like an extension of themselves. Many are choosing to forgo the neutral palettes and bring in more colors that represent their distinctive flair. This trend is reflected in Sherwin William's Ephemera collection, which is a play on primary colors.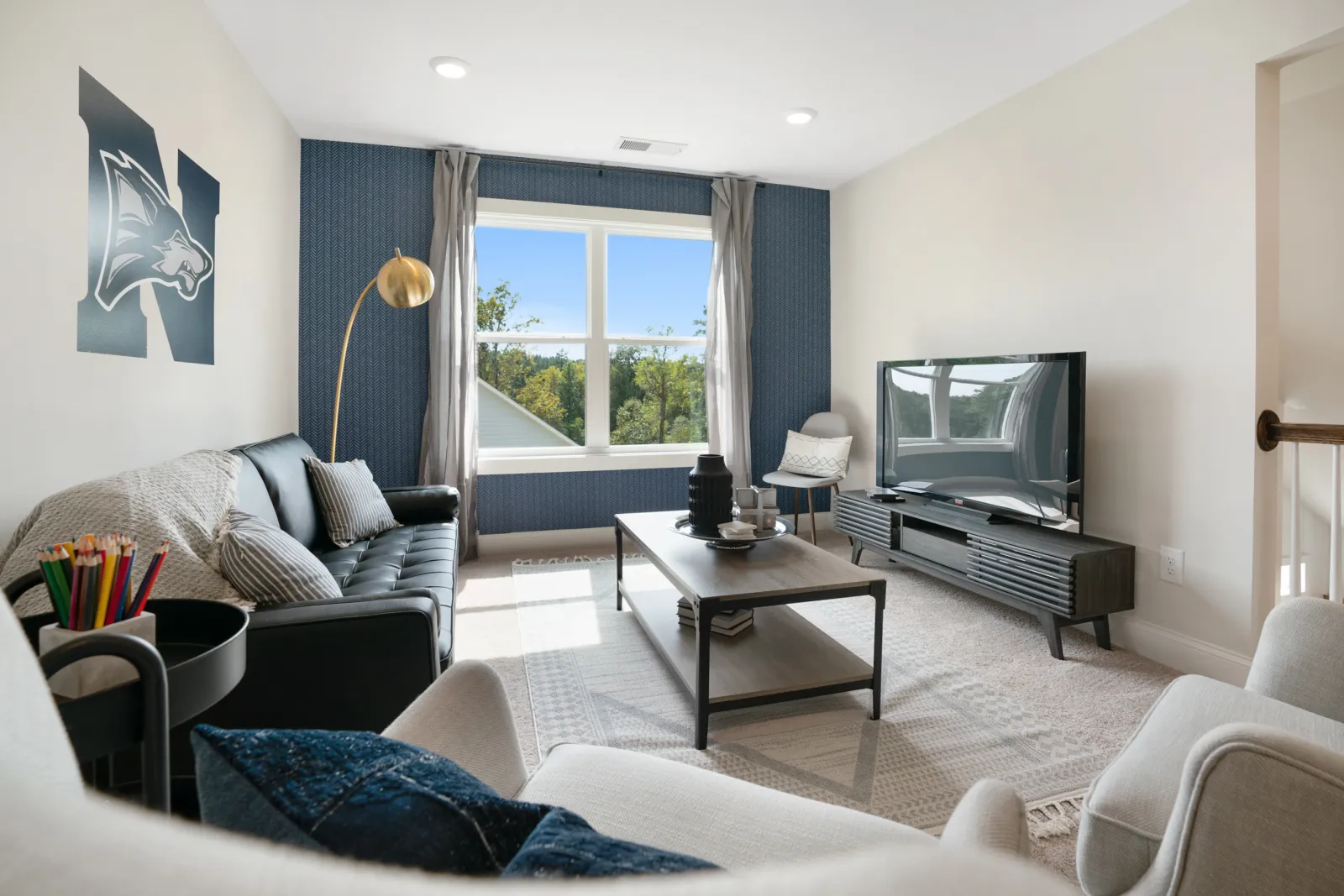 Our homeowners tend to use colors that appeal to their personal senses in the areas where they spend the most time - their bedrooms, their home office or study areas and the spaces used for enjoyment. Whether that joy comes from cooking in the kitchen, relaxing in their family room or hanging out in a hobby room, these hues are used to create spaces dedicated to personal expression and comfort.

Last but not least, a top trending color for 2022 is the longest-standing neutral - white. Many homeowners continue to choose a timeless white for their kitchens and backdrops for other spaces. Our homeowners love the versatility of its stark cleanliness that can be easily dressed up or down with their favorite colors and collections. From High Reflective White (SW 7757) to Alabaster (SW 7008), whites are a powerful way to brighten rooms and provide a gorgeous palette for your lifestyle!
Ready to select the perfect colors for your dream home? Explore our new homes with customization options within several stunning master-planned communities! To learn more about Artisan Built Communities in Paulding County, contact us today.