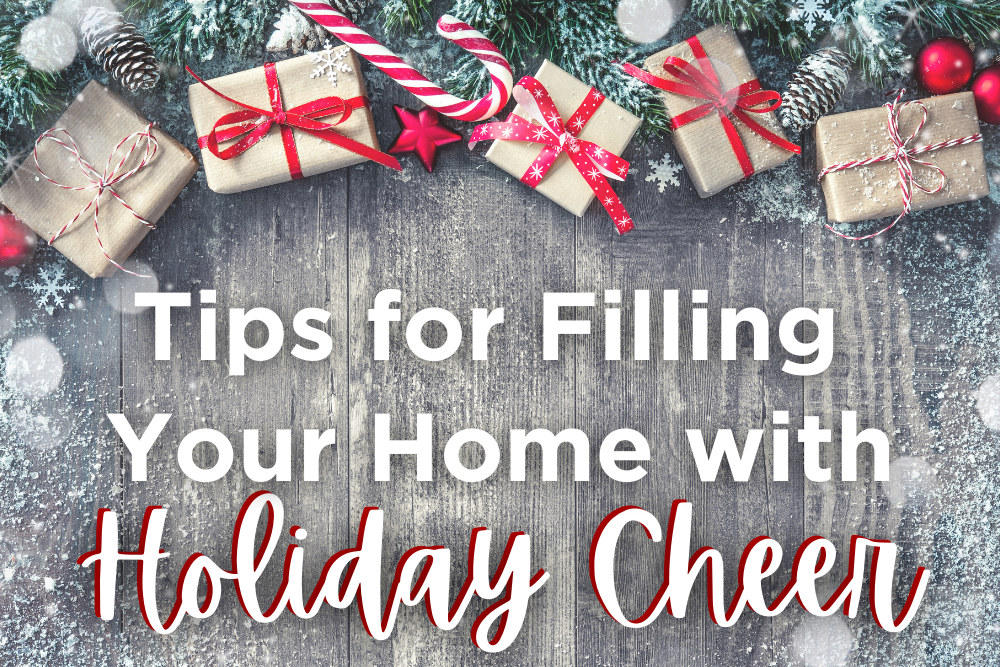 The long-awaited holiday season is finally here! Between the holiday shopping, baking and traveling, it can often be difficult to find time to incorporate that festive cheer of the season into our home. Luckily, our team at Artisan Built are pros at bringing merriment, whether it is through our quality built homes or our interior design tips. If you're looking to fill your new Paulding County home with holiday cheer, here are a few of our favorite ideas that are sure to make your space merry and bright!
Spruce it Up with Greenery
Decking the halls with boughs of holly and other types of seasonal greenery is an easy way to add a fresh, festive touch to the home. Pines, firs and cedars are great for interior use due to their ability to hold their needles in warmer temperatures. Lay a strand of garland lengthwise down the dining room table, across the fireplace mantle, winding down the stairwell banister or atop a doorframe or window. Not only will these natural decorations look amazing for the holidays, but they will make the home smell amazing as well! And if you want to be super on-trend this holiday season, take one of the types of garland mentioned above and wrap it lightly with eucalyptus garland, or add in shiny magnolia leaves. Mixing textures in your garland provides a fun alternative on the traditional garland and also makes it appropriate to leave up all winter long!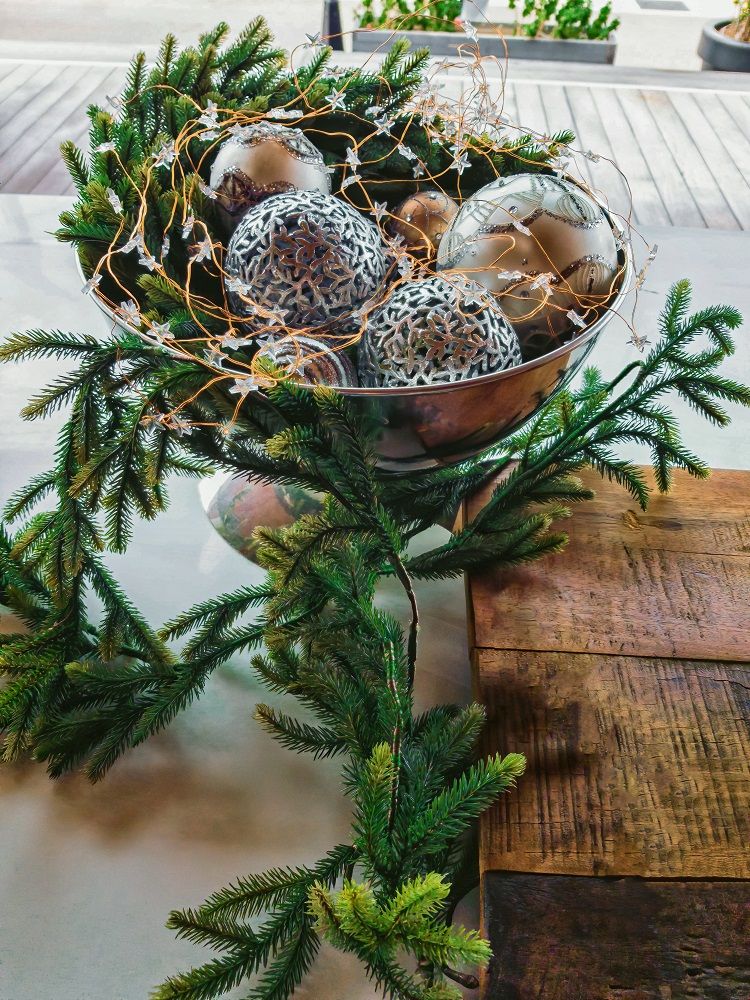 Take Ornaments Beyond the Tree
A tree isn't the only place to show off your family's ornament collection. If you have a few ornaments that don't make it onto the tree, there are still plenty of ways to showcase them throughout the rest of the home. Add some holiday cheer to the kitchen island, tv console or foyer table with a bowl full of colorful sphere ornaments. Those looking for a more whimsical approach can even tie their favorite ornaments to longer ribbons and attach them to a curtain rod, bannister, or fireplace mantle for a unique take on ornament decorating. What's your favorite way to display special ornaments?
Wrap it Up in Ribbons
Make the most ordinary home items and accessories look like they were made for the holidays with just a simple ribbon. While spools of plaid ribbon work great for the holidays, you also can't go wrong with a classic red bow. Look around the home and find decorative items that could use a bit of festive flair. We love the idea of tying bows around the back of chairs, adding them to large interior floral arrangements, or using them in dining table centerpieces. You could even tie a strand of ribbon around your everyday throw pillows to turn them into pretty holiday packages!
Get Cozy with Custom Features
We can't talk about holiday decorating without mentioning the custom home features that enhance our home's seasonal and year-round enjoyment. When you choose to add a rustic stone fireplace on the back deck, you'll have even more places for hanging up stockings and decorating with garland, while the screened-in porch option helps protect from the winter weather. Of course, there are also several kitchen upgrades ideal for our holiday bakers and seasonal chefs, including upgraded stoves and the addition of double ovens.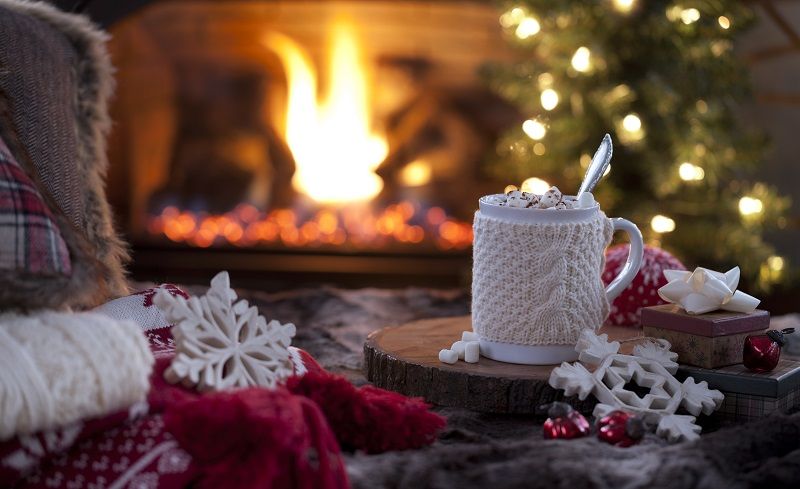 Light up the fire, grab some cozy throws, pour some cocoa and load up a plate of fresh baked cookies for a night of holiday cheer in your new Artisan Built home.
Come home for the holidays with a new home at one our Artisan Built Communities in Paulding County. Whether you call The Georgian or NatureWalk at Seven Hills your new home, we are sure you will enjoy the cheer your new home brings you this holiday season and throughout the upcoming year! To learn more about Artisan Built Communities, contact us today.